Seminar of Conservation/Restoration Techniques on
18th/19th Century Clock Cases
Presented by Gregg Perry
FINISHING – Traditional finishes, their applications and longevity, and French polishing demonstration. It will include information on traditional adhesives, their origins and applications.
GILDING – Gilding and its applications. Covered will be water gilding, bronze doré, oil gilding, process of silvering and engraving in-filling on clock dials, and de-rusting clock components.
This segment will conclude with handling and applying 23-carot gold leaf.
MARQUETRY – Its history and step-by-step process of creating a marquetry picture from conception to adhering to substrate. Attendees can examine Perry's marquetry creations.
HAMMER VENEERING – Veneer, what it is, where does it come from, and how it is produced. Demonstration of veneering with the veneer hammer.
SCULPTING – Carving tools and techniques, and a demonstration of creating a clock component.
Participants will receive handouts regarding all disciplines and a just-published pamphlet
"Clock Mechanism Lubrication Techniques When Restoring and Conserving".
National Clock and Watch Museum
National Association of Clock and Watch Collectors
514 Poplar Street, Columbia, PA 17512, 717-684-8261
Symposium attendees are invited to an optional add-on day, Sunday October 9, beginning at 10:30 a.m. The program includes a seminar in the museum auditorium by Gregg Perry, special tours by Museum Director Noel Poirier, and lunch. Please see the Registration form (when available) for additional cost and sign-up.
Less than an hour's drive from Winterthur, the NAWCC's headquarters and museum comprise one of the largest institutions in the world dedicated to the art and science of timekeeping.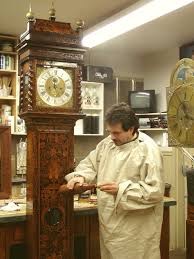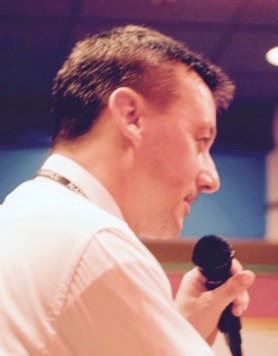 Noel Poirier, Museum Director