The 2016 symposium was a great success, with more than 170 particpants and 25 eminent speakers. The audience was enlarged even further by Winterthur staff, guides, and curators who were invited to sit in on the lectures at no cost. 68 of us took advantage of the special two-hour clock tours of the house musuem, custom-designed for our group; and 83 enjoyed the briefer introductory tour of the museum. Many also wandered the beautiful grounds of the estate during the warm sunny days at the beginning of the conference.
The closing banquet at the exclusive Wilmington Country Club featured the James Arthur Lecture by Professor Thomas Allen, and a special "Clocking Out" seasonal punch.
A professionally-recorded video of the entire program now is being prepared. NAWCC members will be able to borrow the DVD set, when available, from the Association library.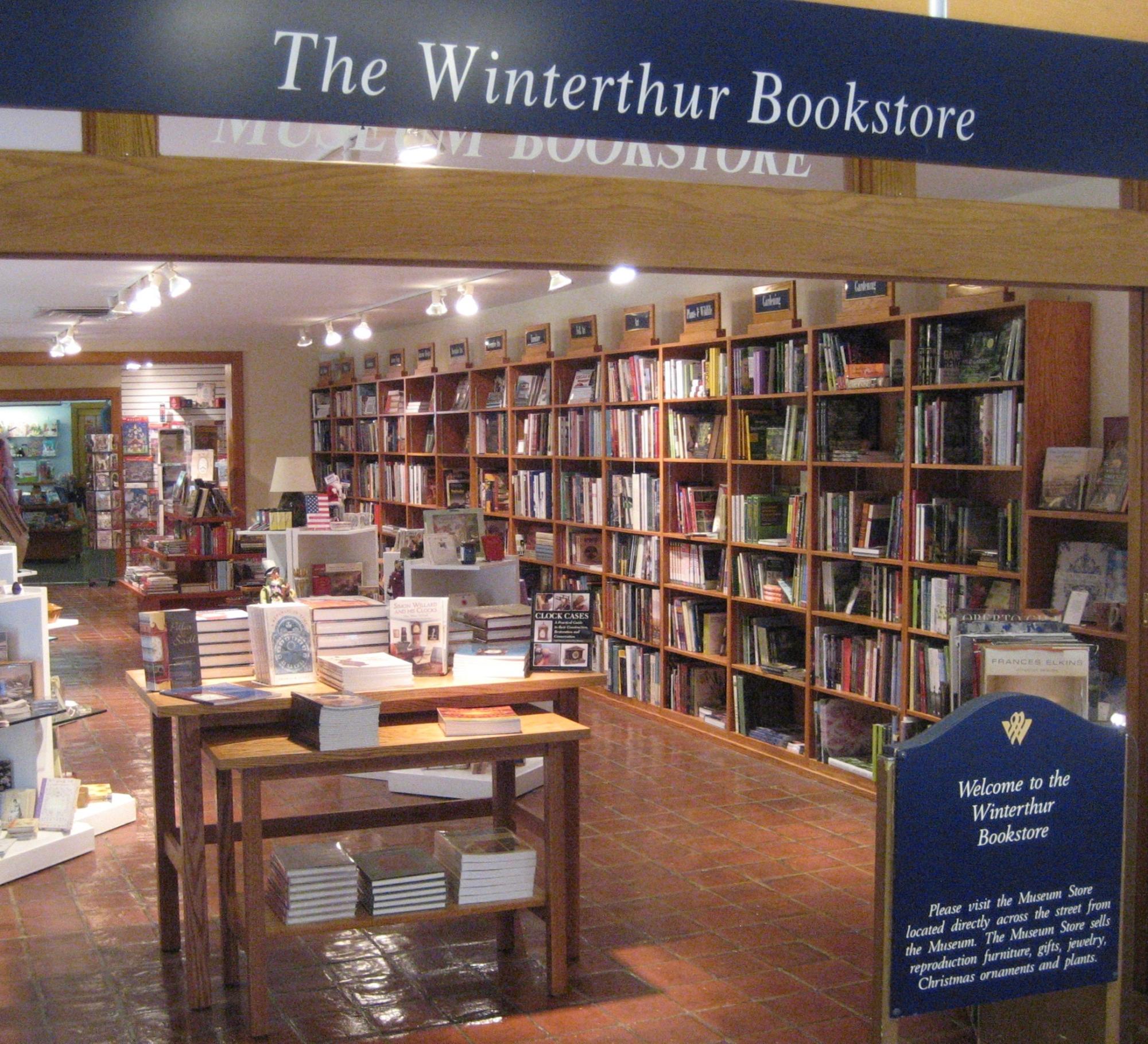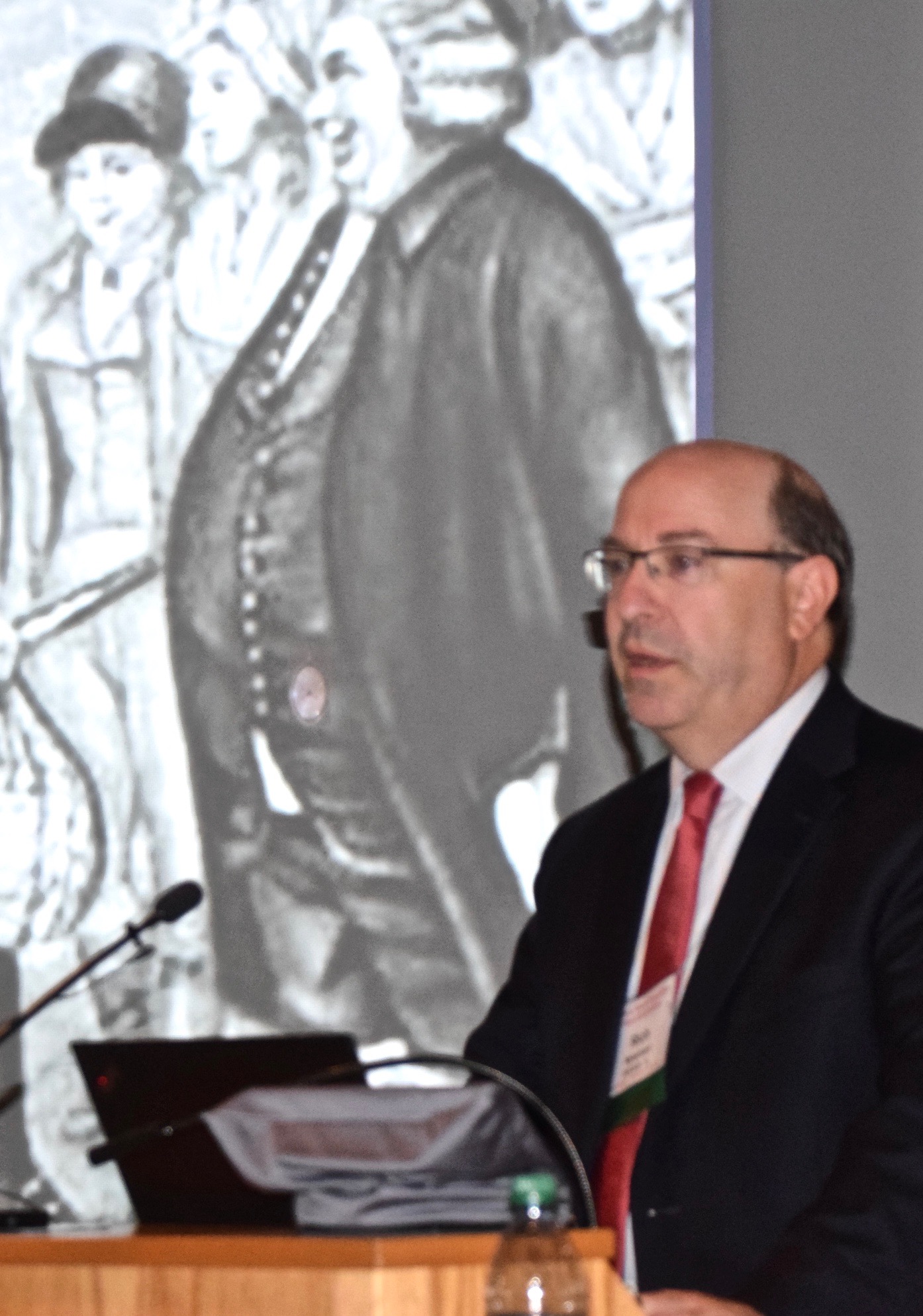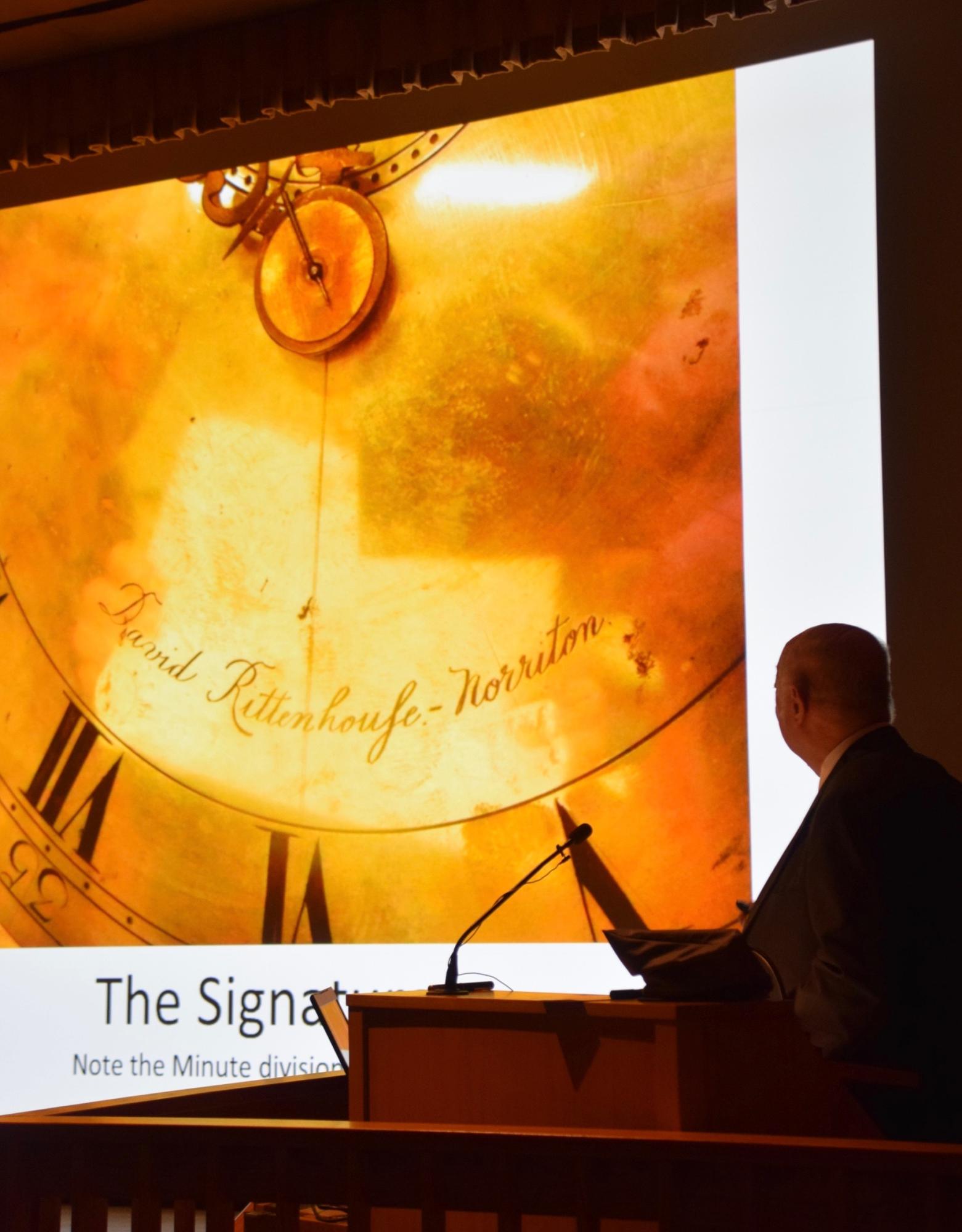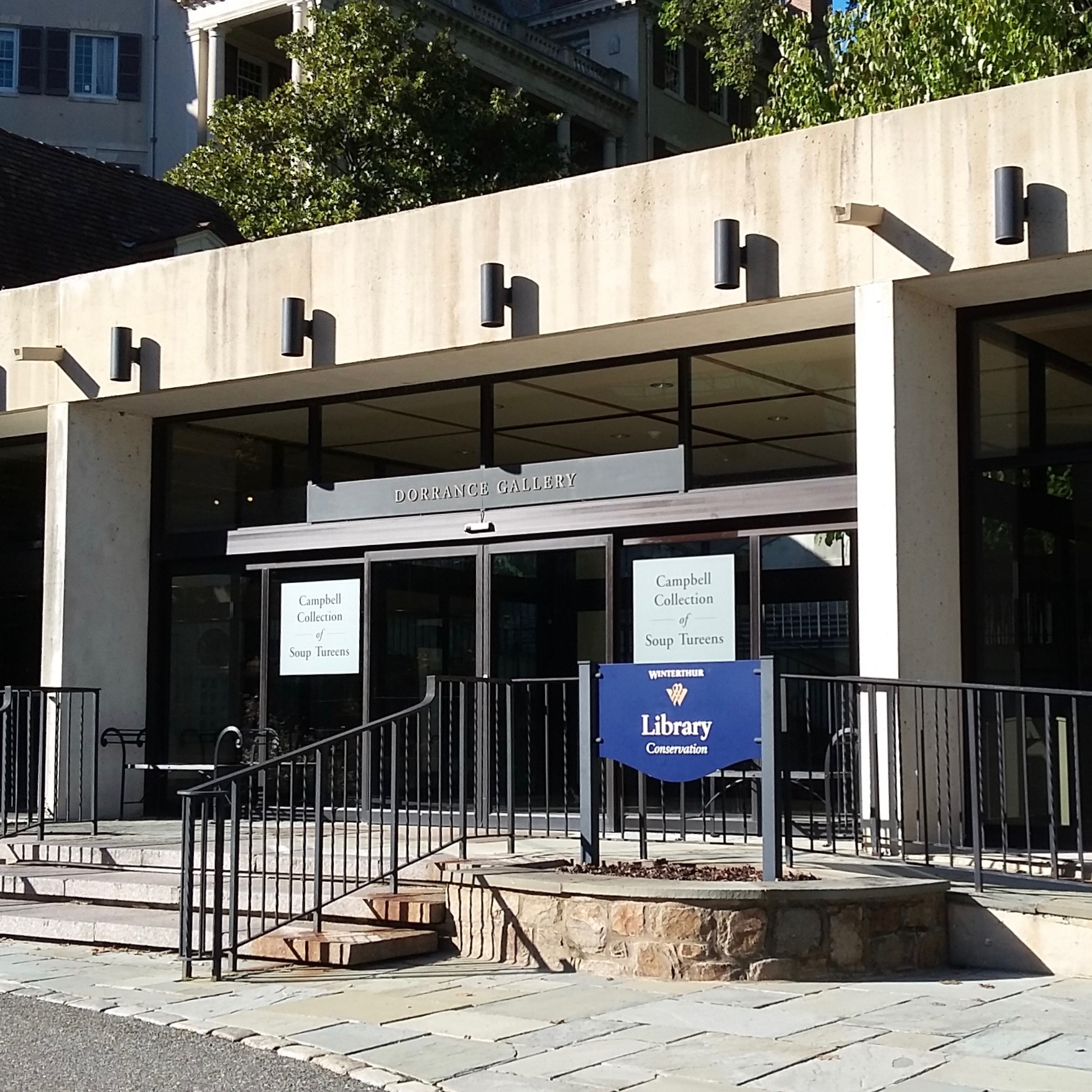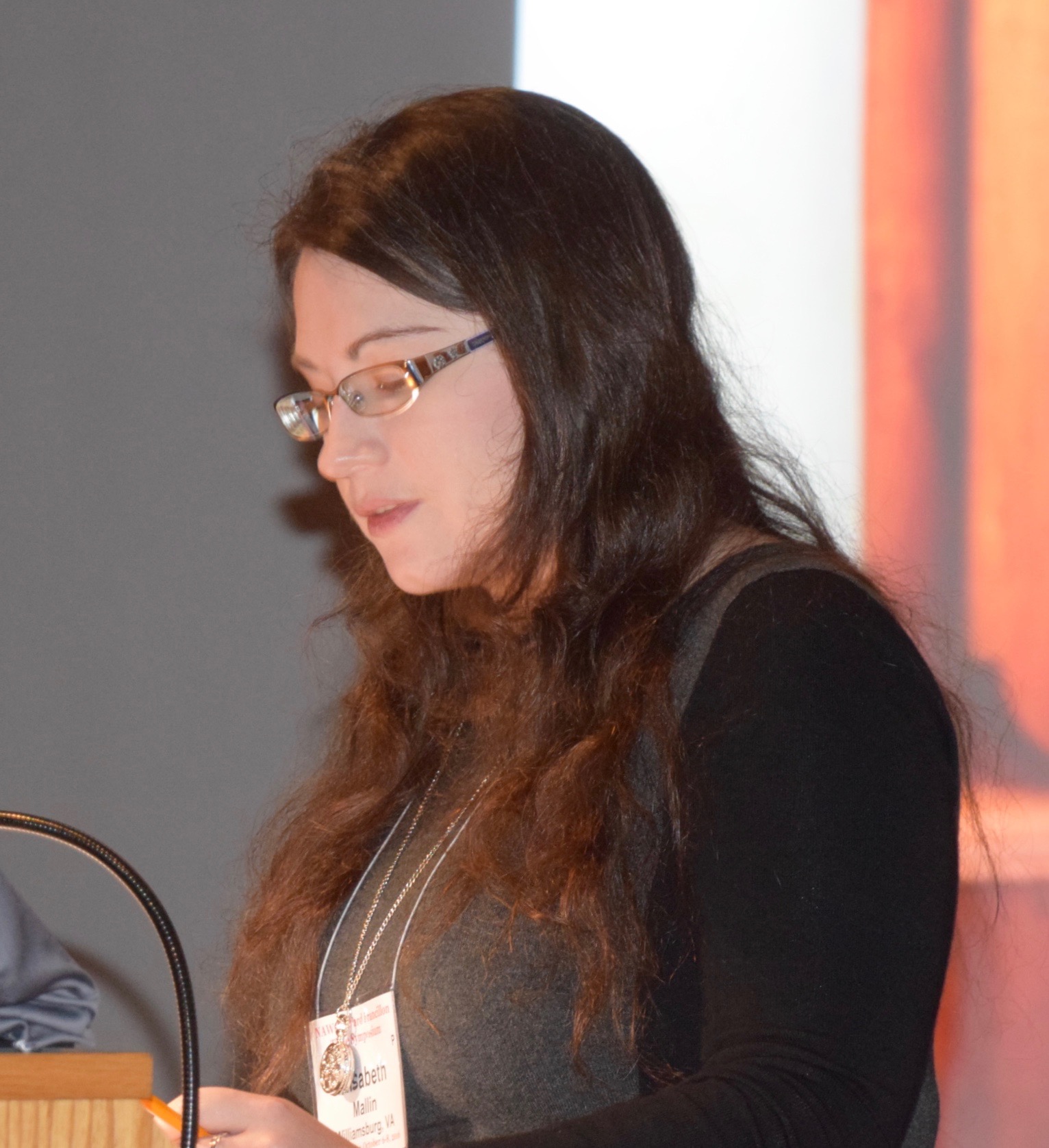 Store display of clock books.
Interactive clock display.
Ron Hoppes & Rittenhouse dial.
Library & Archives entrance.
Morrie Heckscher & Ed LaFond.
Richard Ketchen drawings.
Don Fennimore & Frank Hohmann.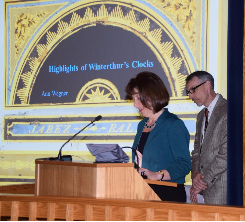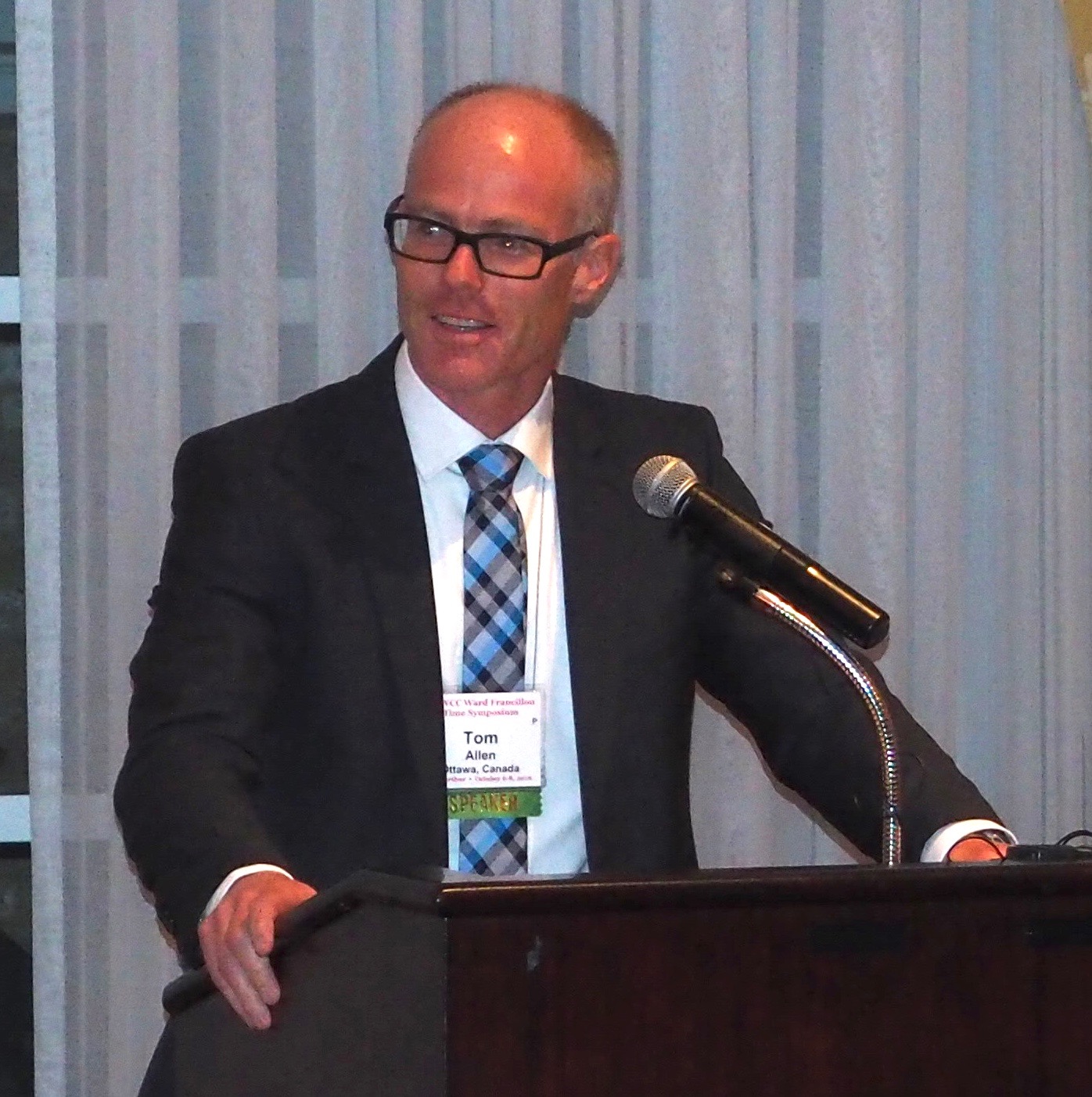 Dennis Carr & "The Clock".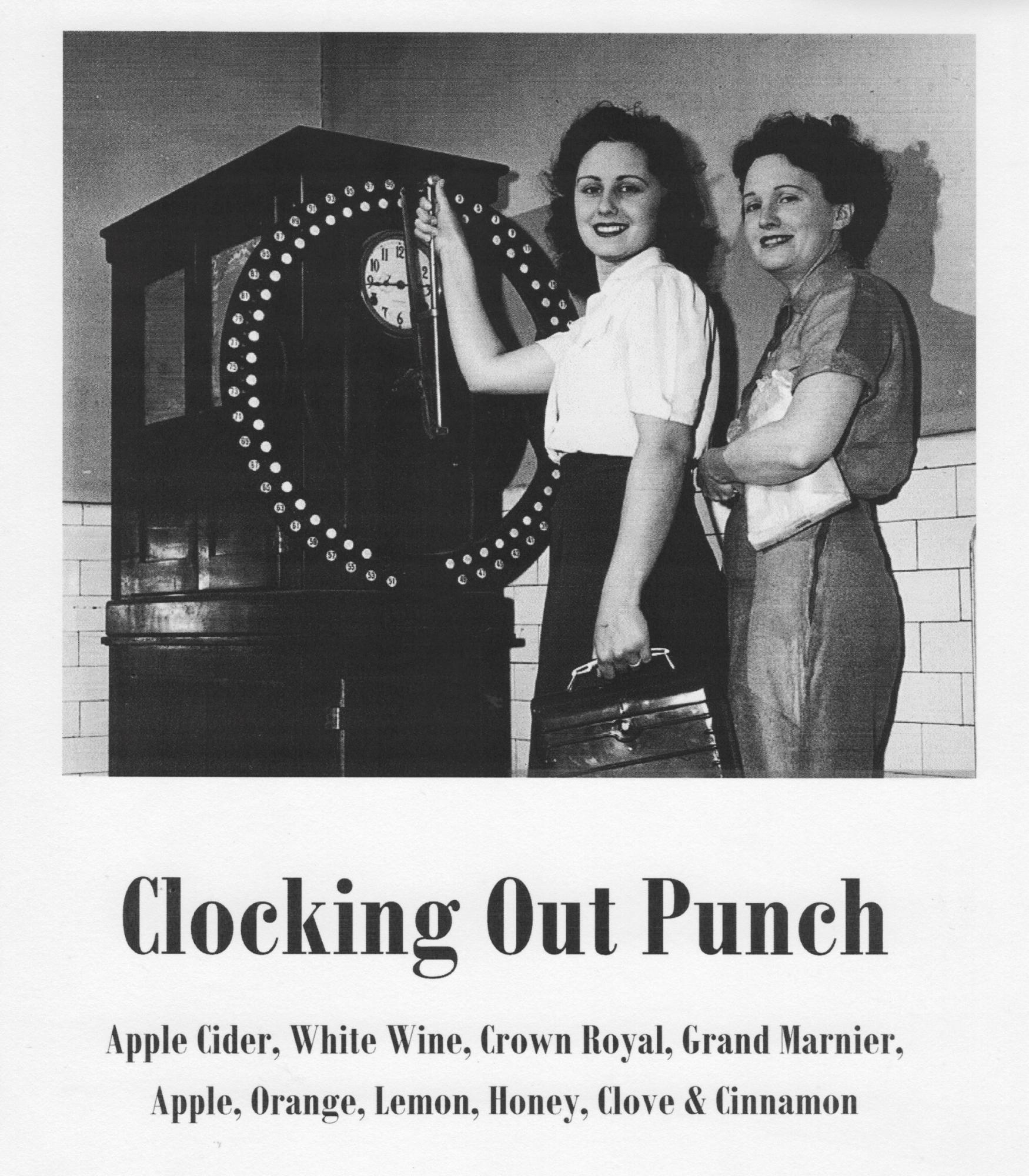 Gawen Brown Japanned Talll Clock. On view in the "Made In The Americas" gallery exhibit.